優良作品
作品名稱:
The Pinnacle at Symphony Place
發佈日期:
2016-02-22
作品說明:
Project Name:
The Pinnacle at Symphony Place
Year:
2009
Owner:
Barry Real Estate Companies
Location:
Nashville, TN, USA
Building Type:
Multi-Use
Type:
Extensive & Intensive
System:
Custom
Size:
29000 sq.ft.
Slope:
1%
Access:
Accessible, Open to Public
Submitted by: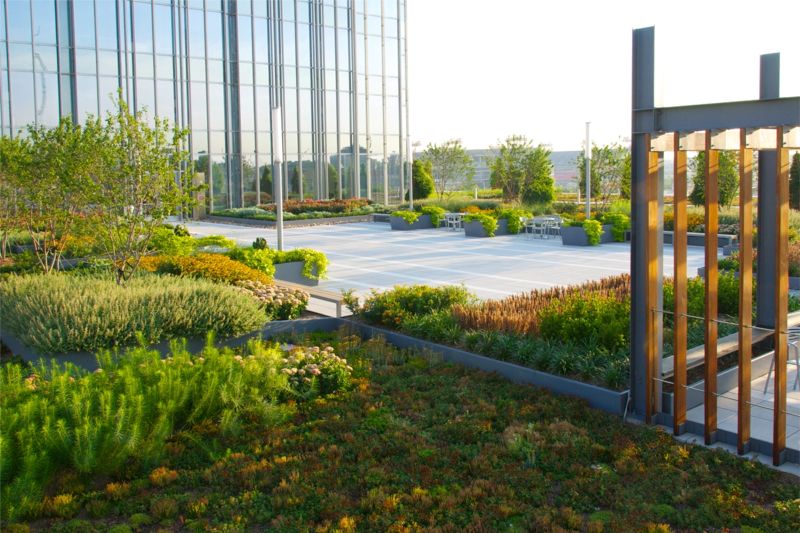 Designers/Manufacturers of Record:
Architect: Pickard Chilton
Landscape Architect: Hawkins Partners (HPI)
Growing Media: ERTH Products
Developer: Barry Real Estate Cos.
Architect of Record: Everton Oglesby Architects
Greenroof Installation: Greenrise Technologies
General Contractor: Brasfield & Gorrie
LEED Consultant: BVM Engineering
Located adjacent to the Schermerhorn Symphony Center in Nashville, Tennessee, The Pinnacle at Symphony Place is a 29-story, 500,431 sf luxury office and retail skyscraper in the city's SoBro (South of Broadway) district. The $170 million Pinnacle is the city's only Class AA office tower and first LEED Gold certified skyscraper, and the primary business address for the city's top corporations; it is one of very few office towers in the Southeast with no interior columns.
"The Tower entrances of highly articulated stone, metal, and glass convey their durability while acknowledging the building distinguished neighbor, the Schermerhorn Symphony Center. At twenty-six stories, with the timeless design of classic skyscrapers, the building respects the neighborhood intimate scale while offering twenty-three floors of office space to large firms, atop a six-story podium comprising retail, restaurants and a ten-level parking garage.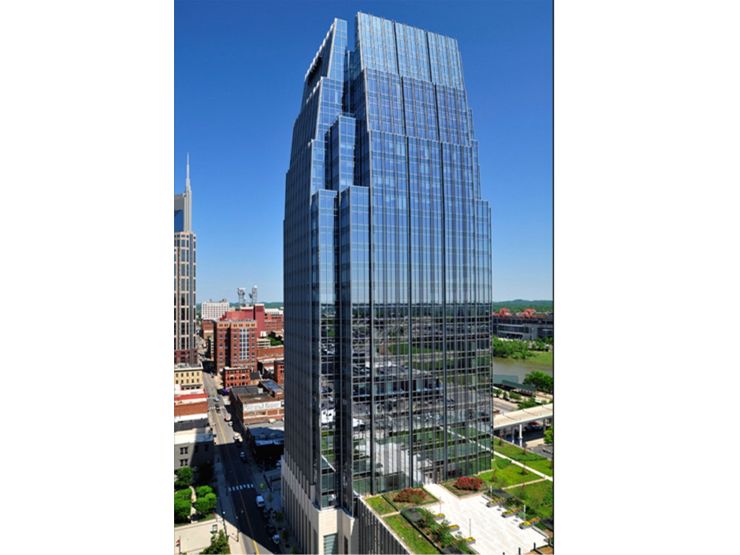 As the first LEED-CS Gold certified building in the State of Tennessee, the Pinnacle incorporates numerous sustainable design features such as low-E glass and a greenroof, located over the parking garage at level seven, landscaped with native plants to absorb heat and rain water and to provide a pleasant retreat for tower occupants," (Pickard Chilton).
Providing a luscious expanse of nature for use by The Pinnacle tenants, their employees and guests, the one-acre roof terrace garden offers stunning views of the river and downtown Nashville. The greenroof can seat up to 300 for an out-of-doors event, and a custom made tented enclosure is available for special events.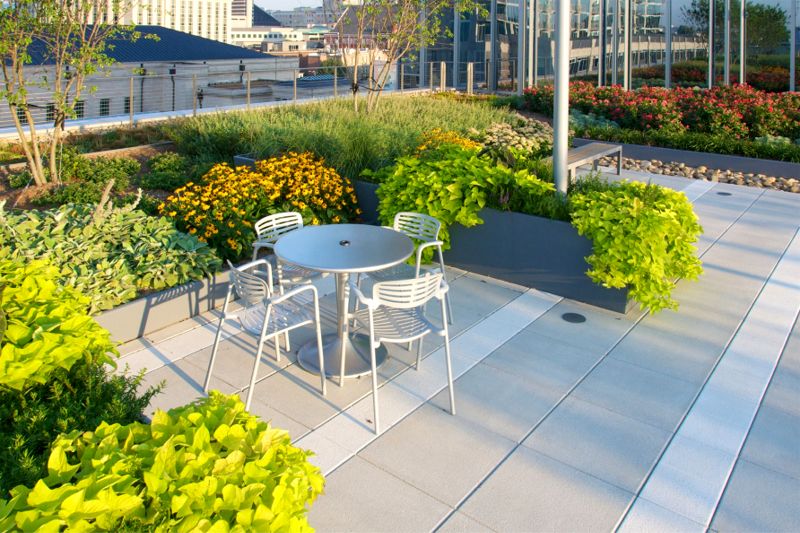 Although the building officially opened on February 10, 2010, the greenroof was installed in July of 2009. Hawkins Partners (HPI), a Nashville based firm, provided landscape architectural services for The Pinnacle. HPI was responsible for the 29,000 SF greenroof designed with plenty of gathering areas.
The building's development team included financial partner Canyon-Johnson Urban Funds, developer Barry Real Estate Companies, Pickard Chilton and EOA Architects, Brasfield & Gorrie General Contractors, leasing and building managers Cornerstone Commercial Real Estate Services, landscape architects Hawkins Partners, civil engineers Civil Site Design Group, mechanical engineers McKenney, electrical
engineers Smith Seckman Reid, and LEED consultants BVM Engineering. Property management is provided by Highwoods Properties.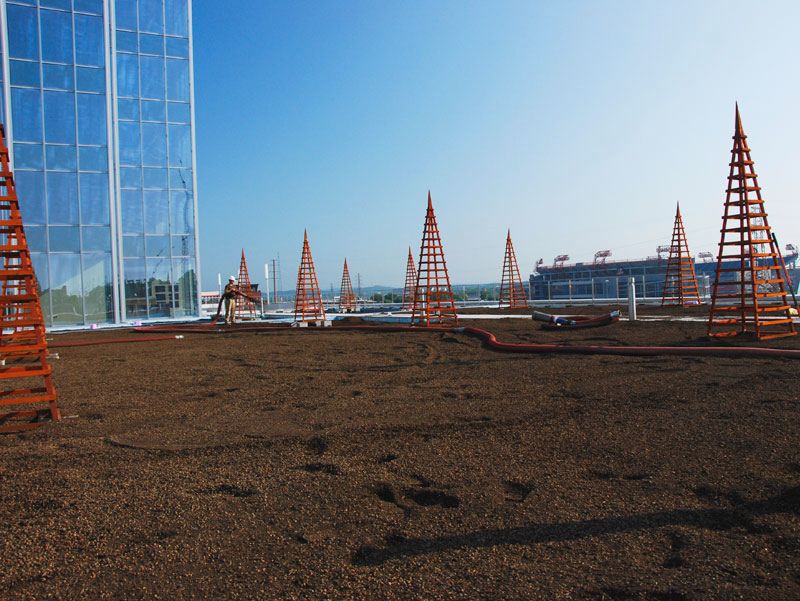 The Pinnacle at Symphony Place not only enhances Nashville's skyline, it affords tenants a spectacular 360 degree view of the city and the surrounding hills.
持久液 桃園一夜情 援交 台南一夜情 援交 外送茶 台北外送茶 台中一夜情 台北外送茶 外送茶 樂威壯 台北外送茶 台南一夜情 援交 台南外送茶
The Pinnacle at Symphony Place is located at 150 3rd Ave S, Nashville, TN 37201; 615.986.7810; visit their
website
and their
Green
page where you can also see a slideshow. Visit their
Gallery
to see more photos; download The Pinnacle
LEED Fact Sheet
, and
Full Brochure
. Thank you to the property management team at Highwoods Properties who provided profile photos, as well as by Greenrise Technologies and Hawkins Partners (hover over each to see the credits). Watch the 2:17 video
The Pinnacle at Symphony Place - Project of the Week 4/21/14
from Greenroofs.com on the greenroofsTV channel on YouTube. See the project profiles from
Pickard Chilton
;
Hawkins Partners
; and
Greenrise Technologies
. For more info, contact Scott King of ERTH Products at: 770-487-6677 or scottking@erthproducts.com.